The profitability of the S&P500 companies is a notably important topic, for a variety of reasons, at this point in time.
FactSet publishes a report titled "Earnings Insight" that contains a variety of information including the trends and expectations of S&P500 earnings.
For reference purposes, here are two charts as seen in the "Earnings Insight" (pdf) report of May 17, 2013:
from page 17:
(click on charts to enlarge images)
CY Bottom-Up EPS vs. Top-Down Mean EPS (Trailing 26-Weeks)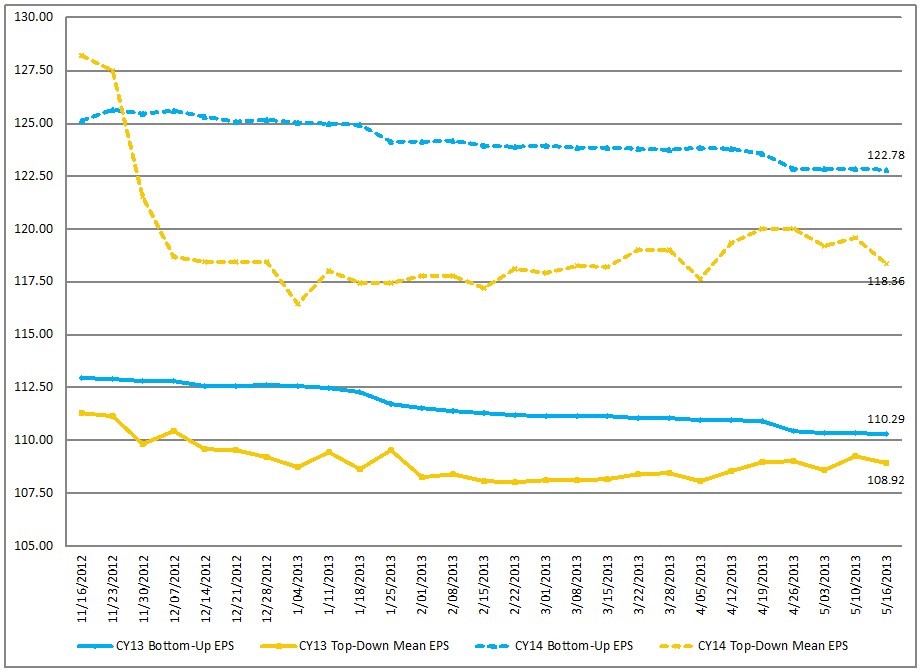 –
from page 18:
Calendar Year Bottom-Up EPS Actuals & Estimates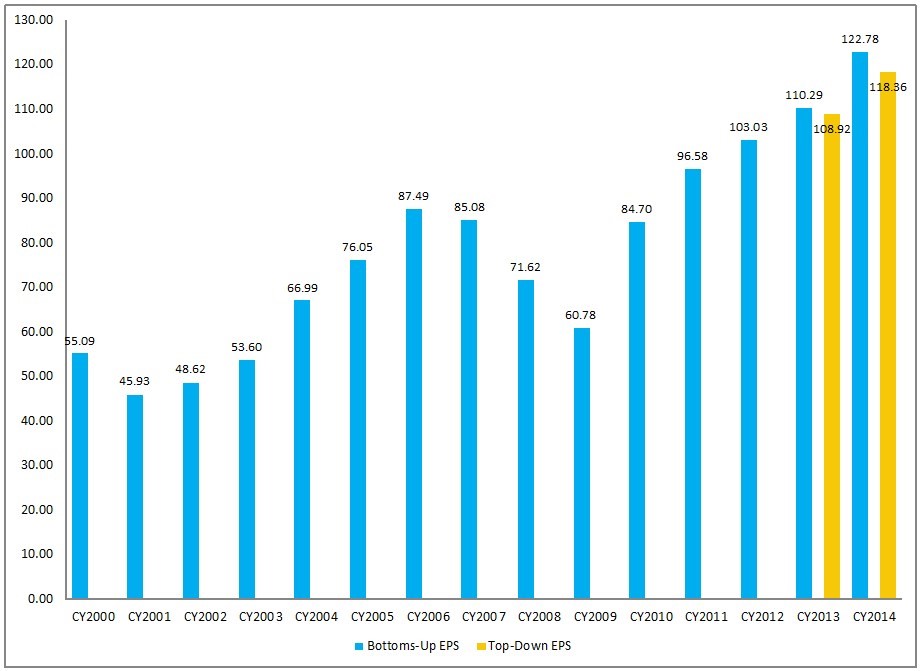 _____
StratX, LLC offers the above commentary for informational purposes only, and does not necessarily agree with the views expressed by these outside parties.